Well, after many hours work and much money spent, hair loss, problems caused by others doing damage to my car, I set off for Trax.
The day started early after a late finish on the Friday, I carried on trying ot get things finished off and other bits fitted on Saturday morning, gave the car one last check over and set off. The plan was to go to a friends wedding in Liverpool on the way down to Silverstone.
Got to the wedding great fun was had, left after the reception to head for Travellodge, unfortunatley got about 1 mile, when a metallic 'ticking' noise appeared, I pulled over to find out what it was, opened bonnet to find alternator angled down and bolt missing from the back. Seeing as I was still dressed in suit from wedding I called breakdown service, who came out found that not only was the bolt missing, the front mountings had sheared off the alternator.
So Trax show ended for me before it began, arriving back home at about 2:30am Sunday Morning.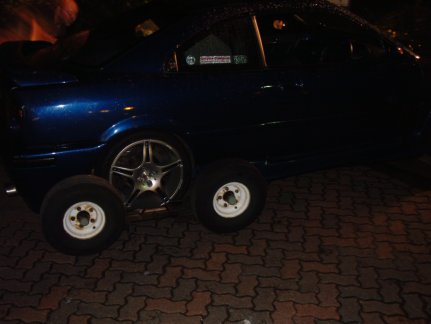 My wheels are bigger!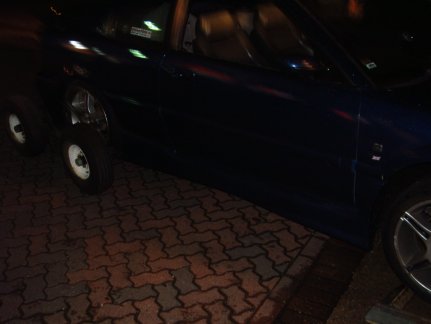 no they're not tears, it's rain in my eyes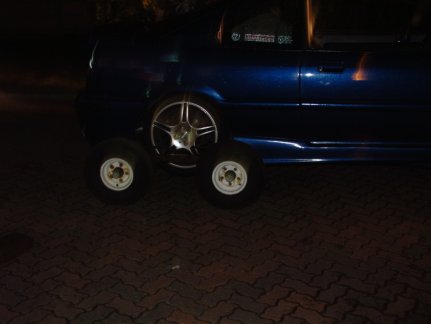 The reflections that look like flames, are they trying to tell me the car is from hell?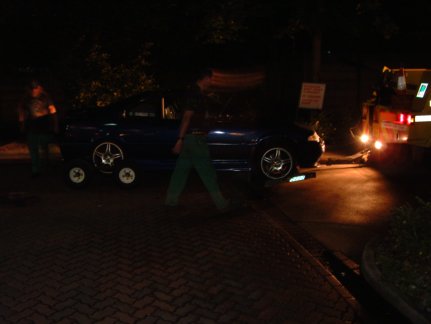 Crack can be seen, will get more pics once off car.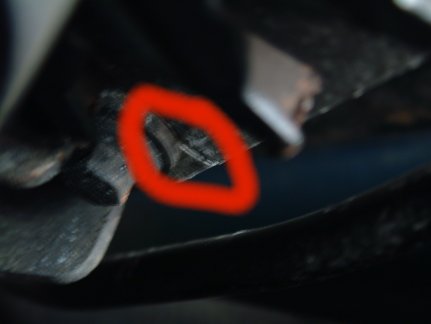 Damage to blades due to catching.